Ask Dr. Howard Tucker about people who want to retire early and he's incredulous. At 100, the neurologist has been working in medicine for 75 years.
Guinness World Records has named him the world's oldest practicing doctor. Tucker just recently stopped seeing patients, but he's still teaching medical residents at St. Vincent Charity Medical Center in Cleveland, Ohio, heading to work twice a week.
"I look upon retirement as the enemy of longevity," Tucker told TODAY during a recent video call. He has a computer and smartphone, and is determined to keep up with technology.
"I think that to retire, one can face potential shriveling up and ending in a nursing home. It's fun staying alive and working…  It's delightful work. Every day I learn something new."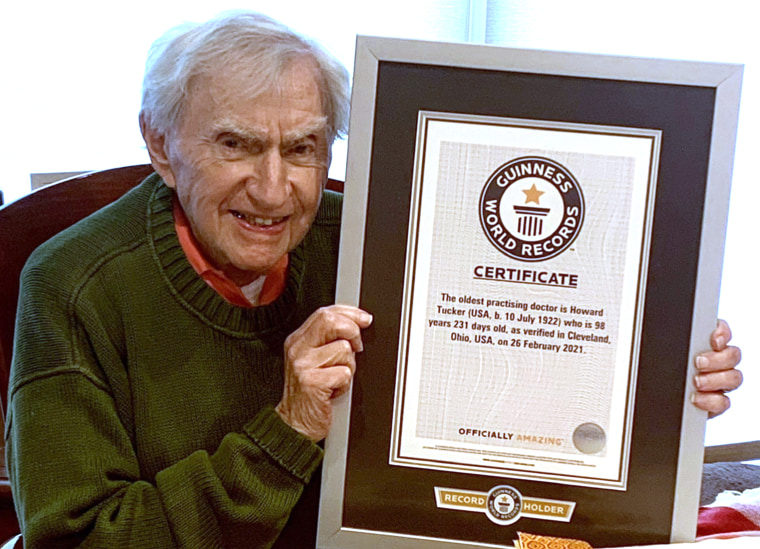 Tucker was born on July 10, 1922, in Cleveland. As his family gathered to celebrate his 100th birthday last month, he received the "gift of COVID" from one of his relatives who was a hugger and a kisser, he said, but recovered quickly and felt fine.
Besides surviving the pandemic, he's also lived through the Great Depression, World War II, and a century's historical crises. Tucker hasn't had to deal with major diseases, but he broke his neck skiing in his late 80s and "came out of it totally intact," he reassured his interviewer.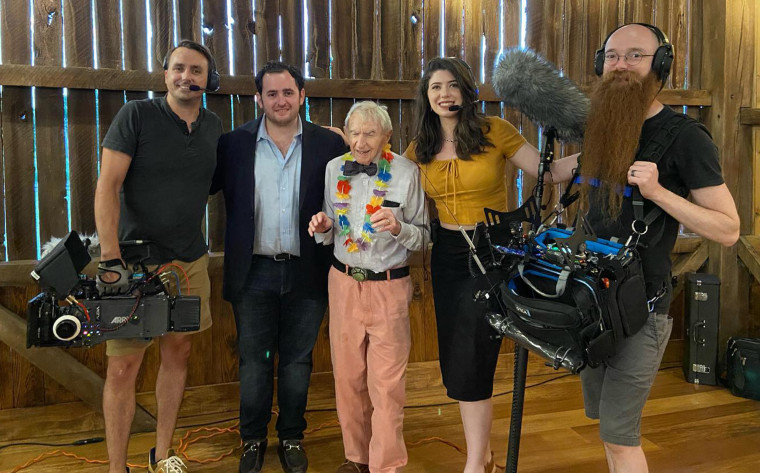 He's worked at the Cleveland Clinic and passed the Ohio Bar Exam at age 67 because he was interested in law — a remarkable life that will be the subject of the documentary "What's Next?" The filmmakers are raising funds for post-production.
Tucker shared some of his longevity advice with TODAY:
How to live a long and healthy life: world's oldest practicing
"Heredity and family history of longevity is a healthy start. However, it must be supported by moderation of nutrition, alcohol, and happiness," Tucker explained in his Guinness World Records entry.
The good genes are clearly in place: His mother lived to 84 and his father to 96. Tucker has managed to avoid heart disease, cancer, dementia and other major health problems many people must deal with as they age: "I recognize how I've been blessed with that," he said.