The NHS in England cannot wait for a new prime minister to be in post to tackle the emergency crisis it faces, the health secretary has warned.
Steve Barclay said hospitals could see "very serious challenges coming down the track" in the autumn and winter from flu and another Covid wave.
Speaking to the Daily Telegraph, he said he was preparing for "reasonable worst-case scenarios".
Decisions including hiring staff from overseas could not be delayed, he said.
Mr Barclay, who was appointed to his post following the resignation of Sajid Javid in July, said he has been working to "accelerate contingency plans" and the Department of Health was in a "real sprint to get ready for September".
He said he had asked civil servants to "work at pace" on proposals to significantly increase international recruitment.
NHS too reliant on overseas recruits, says union
NHS in England facing worst staffing crisis, MPs warn
Fix NHS staff crisis to tackle backlog, warn MPs
Mr Barclay said hiring more foreign nurses to help in social care might relieve pressures on hospital beds by speeding up discharge times.
Foreign recruitment has already risen markedly since a cap on visa numbers for foreign doctors and nurses was lifted four years ago and a Health and Care Worker visa was created during the pandemic.
However, a recent report by MPs concluded the large number of unfilled NHS job vacancies, about 110,000 in total, was posing a serious risk to patient safety.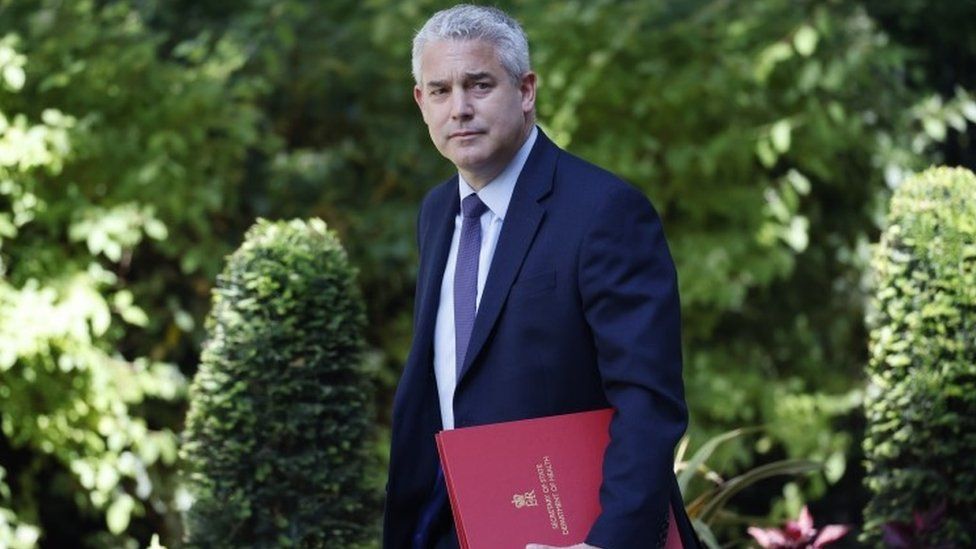 Mr. Barclay said: "Obviously those pressures can come in different forms. It might be you get a bad flu, or Covid rates are higher than we would expect or like.
"There's an urgency to prepare, particularly in areas where there's a long lead time. The decisions need to happen now, not wait until the autumn by which time those lead times wold put the resolution at too late a stage."
A number of big policy decisions have been put on hold until the autumn when a new prime minister will be in place.
Opposition parties have accused ministers of "giving up on governing" while Conservative MPs battle it out to replace Boris Johnson as prime minister.
Foreign Secretary Liz Truss or former Chancellor Rishi Sunak will be named Tory party leader and prime minister, after a run-off vote among Tory party members.
Voting has started and the result is due to be announced on 5 September.